In Memory
Marce Croft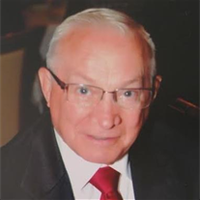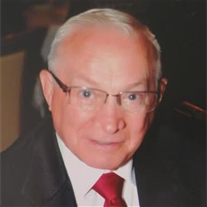 Obituary for Marce Croft
Marce Croft
A Valiant, hardworking, and kind soul, Marce Val Croft was called home to our loving Heavenly Father on April 21, 2016. Marce V Croft, 73, died at home of a sudden heart attack.

He was born on August 24th 1942 in Provo, UT, to Herbert Joel and Geraldine (White) Croft.
He grew up in the Orem- Provo area where he helped on his family dairy farm and later on his parent's mink farm. He graduated from Provo High School and promptly after graduation entered the U.S. Army Reserves where he served 8 years.

He married Nancy Ann Wagstaff of Highland, UT in the Salt lake Temple on October 1st, 1964. While in the Reserves he worked for Quality Linen and later hired on and retired from Consolidated Freightways.

Marce enjoyed camping, riding his four- wheeler, reading, and exploring America. He enjoyed reading church history, action novels, and would often read during down times out camping. He particularly liked camping up in the Uinta and La Sal Mountains, and Red Fish Lake. Marce and Nancy took a cross country trip to New York and visited Niagara Falls on their 48th wedding anniversary, and loved visiting Branson, MO. They recently celebrated their 50th anniversary by going on a cruise to Alaska, which was one of his dreams.

He had a strong testimony of Jesus Christ and recently enjoyed working in the Draper Temple. He was ordained a High Priest and served in the Quorum of the Seventy. He took great delight in serving his family and friends. He was the rock we all depended on.

He was preceded in death by his parents; Herbert Joel and Geraldine (White) Croft, and youngest sister Ellen Tolman.

He is survived by his wife of 50 years, Nancy Ann Wagstaff Croft, 5 children and 14 grandchildren: (Marianne) and Chris Herndon, (Bonnie) and Robert Cannon, (Matthew) and Kelly Croft, (Andrea) and Kelly Leatherbury, (Jennilyn) and Joshua Nypower. Grandchildren: Alex, Nichole, and Melanie Jensen, Shayla and Savanna Herndon; Casey and Jordan Cannon; Kolbe Croft; Sierra, Dillon, and Lindsey VanOrman, James Leatherbury; Jesse Hancock, Justin Nypower. Sisters: Sandra VanVliet, and Irene Larson.

Funeral services will be Wednesday April 27th 2016
Location: 1050 E. 10600 S. Sandy, UT 94094 (Stake Center)
Time: 11:00 AM, viewing 9:30-10:30
Graveside Services: Crescent Cemetery
Location: 11105 S State Street, Sandy, Utah


Friends and family welcome to come back to the (stake center) for a luncheon. Following the burial.