In Memory
Linda Jane Gabbitas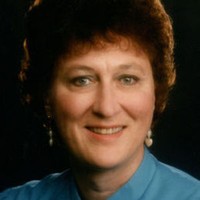 Linda Jane Gabbitas, age 69, of Provo, peacefully returned home to our Heavenly Father on June 2, 2012. She was preceded in death by her parents, Melba and Leonard Gabbitas, her sister, Kayleen Ivie Miller, and brother and sister-in-law, Gay and Dianna Gabbitas.
Linda graduated from Provo High School, and in her earlier years worked for the Utah Valley Hospital in the Dietary Department where she also took care of the Ostomy patients. Linda loved to help people and was very kind and generous. One of her fondest memories was the trip to Disneyland with her sister Kayleen and Kayleen's daughter Cheryl. She said that even though it was a rainy week she had more fun with them than she had ever had.

Our family would like to express our sincere thanks to Carol Loveless, Helen Captain, our great-uncle Rex Brailsford, Brother Boot, and Bishop Wilde for all their loving kindness and assistance with Linda over the years. We are truly grateful for all you have done.
Graveside services will be held at 11:00 a.m., Wednesday, June 6, 2012 at Springville Evergreen Cemetery, 1997 South 400 East, Springville. Family and friends are asked to meet at the cemetery. Condolences may be sent through her obituary atwww.bergmortuary.com.