In Memory
Shirlene Palmer (Holcomb)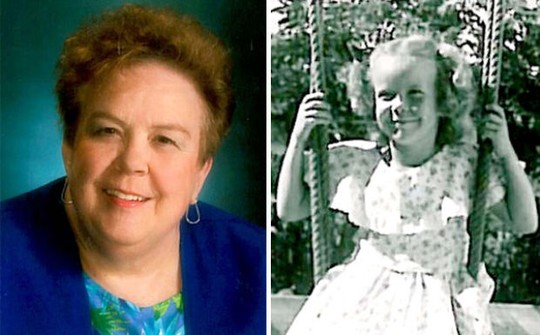 Shirlene Palmer Holcomb
April 2, 1943 February 15, 2014
Well, I made it to age 70 before my physical body was so tired and in pain that I just wanted to leave it behind and be welcomed into the arms of my family in heaven.
I was born in Provo on April 2, 1943 to Albert John Palmer and Margaret Blanche Ostler. I attended schools in Provo, graduated, and immediately started my career at Utah Valley Hospital (now UVRMC). I worked in physical therapy and later in patient admitting until I retired at 62.
I was a member of the Rivergrove 1st Ward where my favorite position was ward chorister. I loved to sing! I was a member of the Sweet Adeline's women's choir which gave me the ability to travel with the group to singing competitions throughout the US, even Hawaii.
I was preceded in death by two brothers, my father and mother. After a dear stepfather, Lewis Allen Shaw, passed away, I moved in with my mom and took care of her until she died.
My sisters still living are Margaret Dianne Orton (Arnold), Lanett Shaw Kummer (Karl), and Nadine (Jim-deceased) Dillingham. Nadine and I not only lived together for many years but were roommates the past nine months at Orem Rehabilitation and, more recently, Our House Assisted Living. I enjoyed watching many nieces, nephews and grand nieces and nephews as they grew up.
I would like to thank my assisted living and my Rivergrove ward, especially Ralph and Colleen Farrer, and all those who shared their love with me including Max and Glenna Grunig
Services will be held at Walker Sanderson Tribute Center, 85 East 300 South, Provo, Utah, Thursday, February 20th, 2014, at 11 a.m. Family and friends may call from 9:45-10:45 a.m. prior at the funeral home. Burial will be at the Springville Evergreen Cemetery.
Condolences may be sent to the family at: www.walkersanderson.com