In Memory
Linda Lee Allen (Parcell)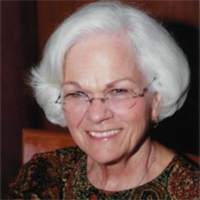 Obituary for Linda Lee Allen Parcell
Mrs. Linda Lee Allen Parcell died peacefully at home on July 28 in Pleasant Grove, Utah at the age of 75.

Linda was born on June 23, 1942 in Provo, Utah to Leo and Donna Allen. She married Clive Parcell in 1965. After 10 years in Rock Island, Illinois, Linda and Clive moved to Ottumwa, Iowa, where they made a home for almost 40 years. At 43, she returned to school and completed a bachelor's degree in elementary education from Buena Vista University. She taught second through fifth grade for Ottumwa Public Schools for almost 15 years. A dedicated and compassionate educator, she guided children inside and outside of the classroom, as teacher, tutor, and friend. Linda was a devoted member of The Church of Jesus Christ of Latter-day Saints and brought her talents for teaching and music there, leading the children's Primary and choirs over a lifetime of membership. She served her community as well, from the Ottumwa Service League to the Ottumwa Symphony Board and volunteering with the local Master Gardeners. Linda was devoted to her family and friends, always nourishing them with good food, care, and encouragement. She was adored and admired by many.

Linda is survived by her husband, Clive, her children, Allen (Shelly) Parcell, Andrew (Erin) Parcell, Ashley Parcell, and Abby Parcell, and her nine grandchildren and countless friends. She is preceded in death by her parents, Leo and Donna Nelson Allen and sisters, JoAnn Allen Taylor and AlJean Allen Markman.

Funeral services will be held at 11:00 a.m., Friday, August 4, 2017 at the Berg Drawing Room Chapel, 185 East Center Street, Provo, Utah. Friends may call at the mortuary Thursday, August 3 from 6-8:00 p.m. and Friday from 10-10:45 a.m. prior to services. Interment at Provo City Cemetery. Condolences may be expressed at www.bergmortuary.

Memorial donations may be made in Linda's name to the Ottumwa Public Library (Attn: Sonia Ferrell, Ottumwa Public Library, 102 W. Fourth Street, Ottumwa, IA 52501).