In Memory
Kae Baker (Beal)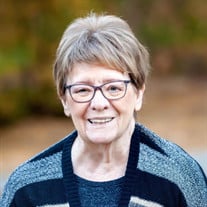 Obituary for Katherine Kae Beal
On Wednesday evening, November 9, 2022, Katherine Kae Beal made Heaven a little brighter when she passed away and was at last reunited with her sweetheart, Jay.

Kae was born on January 10, 1942, in Provo, Utah to Beth Whiting and George Norman. Later she would be legally adopted by Beth's second husband, LeGrand Baker. She loved Provo and lived there her whole life, graduating from Provo High School, and attending Brigham Young University.

Kae was baptized a member of The Church of Jesus Christ of Latter-day Saints, its teaching, her faith, testimony, and incredible service carried through her life. She served in many formal Church capacities over the years but her informal and almost endless acts of service to others was a hallmark of her beautiful life.

She met her sweetheart, Jay, in 1962 and they were married on May 17, 1963. On April 22, 1965, they were sealed for time and all eternity in the Salt Lake Temple. The very same day Jay's parents were also sealed.

People could count on Kae to get the job done. She was smart, reliable, and worked hard at everything she did. She worked at Allen's Market, Mountain Bell Phone Company, Novell, and later for her sister.

Kae loved people; being with them, learning from them and serving them. Her kind and cheery nature made her instantly connected to those she interacted with. She made friends everywhere she went and had a gift of helping you feel like a "million bucks" after talking with her.

The true joy and passion of Kae's life was her family. She and Jay raised their daughter and three sons in the home they loved on Grandview Hill. The only thing she may have loved more…was being upgraded to Grandma. This was a role she was handmade for! There wasn't a happy meal toy that got missed, a date night she didn't volunteer to babysit for, or a snuggle on the couch she ever took for granted. Her grandchildren are all better because of the anchor she was, and always will be in their lives.

At the end of her life here on earth — most things she could not remember, but the special memories, and the Christlike selfless service she showed will not be forgotten by all who knew and loved her.

A special thanks to the loving staff and residents at Cove Point in Provo. Her last years were better because she was there.

She is survived by her son, Blake (Natalie) of Spanish Fork, UT; son, Brian (Stephanie) of West Valley, UT; daughter, Leigh Montgomery (Chris) of Springville, UT; son, Clark (Nicole) of Atlanta, GA; sisters, Ruth Badham, Carroll Fallon, Brenda Jones; brother, Thomas Baker; 13 grandchildren, 4 great-grandchildren; many nieces, nephews, extended family, friends, and neighbors.

Funeral Services will be held at 11:00 a.m., Saturday, November 19, 2022, at the Grandview South Stake Center, 1122 North Grand Avenue (1750 West), Provo, Utah. Viewings will be held in her honor at the church Friday evening, November 18th, from 6-8 p.m., and Saturday morning, from 9:30-10:45 a.m. prior to services. Interment will be in the Provo City Cemetery. Condolences may be expressed to the family at www.bergmortuary.com.