In Memory
Lee ("Rico") Buttle
BOB,
I JUST SPOKE TO JEFF BROOKS, LEE'S BEST FRIEND. HE TOLD ME THAT LEE SUCCUMBED TO A LONG-TIME ILLNESS. HEARTS ARE BROKEN. LEE, BETTER KNOWN AS "RICO", WAS A DEAR AND LOYAL FRIEND TO MANY AND MOST OF OUR PHS 60 CLASSMATES. PLEASE SEND OUT A "BLAST" LETTING OUR CLASSMATES KNOW. JEFF SAID THAT A SERVICE HONORING LEE (RICO) WILL BE HELD AT A LATER DATE.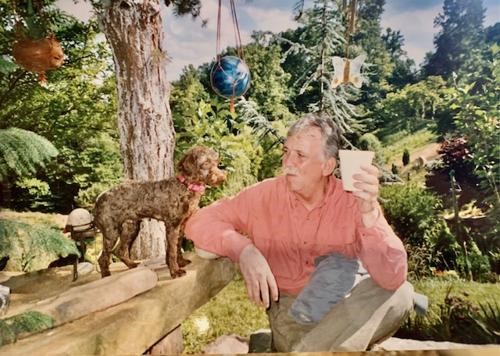 JIM GRIFFITHS
Leland Buttle Obituary
Lee Jensen Buttle (Rico) knocked on heaven's door on July 10th 2023, after a long term illness at the age of 80. He is survived by his kids, Leland R. Buttle, Lexie T. Buttle and his wife Terry Buttle, as well as many close friends and family. Rico grew up in Provo, Utah. He attended Provo High School and went on to study at BYU before graduating from Weber State with a BS in Psychology. He attended a year of graduate school in New Mexico before settling in Huntington Beach, CA, where he was an integral part of the amusement park business. He helped build and establish Golf N' Stuff (GNS) corporation and was a corporate officer/treasurer for over forty years. During his time at GNS, Rico worked to ensure the public had an enjoyable, safe and unforgettable experience playing miniature golf as well as racing around the Little Indy Go-Cart Track. He was at one time an active representative of the IAAPA (International Association of Amusement Parks and Attractions). As an entrepreneur, Rico also ran Check Cashing stores, invested in a pawn business along with several other successful ventures.

He was a quick witted and funny person who loved to tell a good story to anyone who'd listen. An avid outdoorsmen, Rico traveled on several fishing and hunting expeditions. He also closely followed golf and tennis in his spare time as well as his children's athletic pursuits.

He recently had moved to Nevada to seek a quieter life. In lieu of flowers, please contribute to the National Audubon Society or visit a local park/sanctuary. Rico loved to interact with animals and wildlife, especially birds. He also had a love of music and would often quote the likes of Bob Dylan and The Beatles in casual conversation. "May you stay forever young"
To plant trees in memory, please visit the Sympathy Store.
Published by Legacy Remembers on Aug. 1, 2023.