In Memory
Norman Frank Gleave
Note: Glenna Lee Ash Stowell found this obituary in 2021. We are quite sure this is our classmate. Bob V.
Norman Frank Gleave, 75, of Longview passed away May 18, 2017, at Providence Hospital.
He was born May 13, 1942, in Salt Lake City, Utah, to Winferd Frank and Madge May (Rasmussen) Gleave. He moved to the local area from Provo, Utah, in the 1970s.
Norm married Barbra Butler in 1963. They had four children and later divorced. In 1978 he married Linda Peters, and her two children were added to the family.
Norm had two loves: his family and his job as a longshoreman. He was a proud member of the ILWU Local 21 for more than 40 years. The people who were lucky enough to know him learned very quickly that his rough, loud exterior was only a cover for his huge loving heart. That heart was also what took him away from us far too soon. He never met a stranger and loved to talk to everyone. His faith was strong and he had a personal relationship with God that followed him throughout his life from a small child to the day he went home to be with Him in the Kingdom of Heaven. He was a big man and left an even bigger hole in so many people's hearts when he left this Earth so soon.
Norm is survived by his wife, Linda Gleave at home; three sons, Norman Leon Gleave (Lori) of Bellingham, Danny Winferd Gleave of Vancouver and Wade Gleave (Darcy) of Longview; a daughter, Lorenda Helen Cavaness (Scott) of Anacortes, Wash.; a stepson, John Allen Brower of Connell, Wash.; a stepdaughter, Jodi Lin Richards of Longview; eight grandchildren; six great-grandchildren; and numerous nieces and nephews.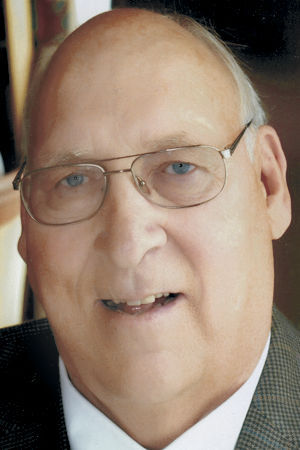 He was preceded in death by his parents, two brothers, and two sisters.
A funeral service is planned for 10 a.m. Thursday at Steele Chapel at Longview Memorial Park. Retired Pastor Don Larson, Norm's brother-in-law, will officiate. A reception will follow in the Hospitality Room. Viewings are planned from 10 a.m. to 5 p.m. Wednesday and 9 a.m. to service time Thursday at the funeral home.