In Memory
Dana Gehring Hayward (Openshaw)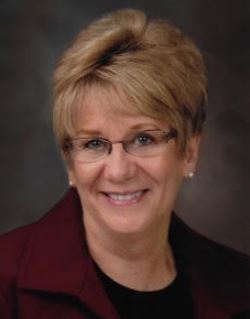 Our beautiful mother and grandmother, Dana Kaye Gehring Hayward, of Provo, peacefully passed away Wednesday, October 13, 2021. Dana was born November 12, 1941 in Salt Lake City, Utah to Paul H. and Belva Erickson Gehring. She lived in Salt Lake City until 1945 when her family moved to Provo. Dana attended elementary schools in Provo, B.Y. Jr. High School and graduated from Provo High School in 1960. She especially loved high school, and had a deep pride for Provo High. She still loved to sing the fight song. She later went on to attend Brigham Young University.
Dana married her high school sweetheart, Lonnie B. Hayward on November 20, 1961 in the Salt Lake Temple. She and Lonnie had four beautiful children. Jan, Rick, Nicole, and Craig. She was a dedicated mother and loved her children deeply.
Together, she and Lonnie owned and operated Hayward's and Scene II clothing stores in Provo and University Mall. In addition to working with her husband Lonnie at their clothing stores, she was an executive secretary for Beneficial Life, opened the first Merry Maids cleaning franchise in Utah County and lastly, loved working at BYU in Student Employment and the BYU Bookstore, where she retired in 2003. But most of all, she loved being a mother and homemaker.
As a faithful member of The Church of Jesus Christ of Latter-day Saints Dana served in many auxiliaries. Dana especially loved working with the Young Women of the Church. She later served a senior mission with second husband Dan Openshaw, at the historic Winter Quarters Trail Center in Omaha Nebraska. She loved her mission.
Dana was a warm, affectionate, devoted mother and grandmother. She was constant and steadfast in her family's lives. She loved her children's spouses as her own, and developed strong bonds with each one. Dana had the ability to connect with others easily, and had many friends. She was strong, funny, fiercely loyal, and hardworking. She was exceptionally close to each one of her children and grandchildren. They all felt like they were her favorite. She had a hilarious sense of humor, and twinkle in her crystal blue eyes, that never left her.
We will miss everything about her. She lived and loved her family with everything she had. Her traditions and memories will live on in each one of us. We are who we are because of Dana Kaye.
Dana is survived by her four beloved children: Jan (Tracy) Rawle, Provo, UT; Rick (Susan) Hayward, Sandy, UT; Nicole (Jamey) Watson, Bluffdale, UT; and Craig (Jessica) Hayward, Pleasant Grove, UT. The father of her children: Lonnie B. Hayward. Thirteen grandchildren whom she adored: Lindy (Matt) Baker, Tyler (Kayla) Rawle, Connor (Kami) Rawle, and Carson (Savannah) Rawle; Calvin (Savanna) Hayward, Paul and Jake Hayward; Ellery (Tyler) Goudy, Kennedy and Tessa Watson; Molly, Sawyer, and Maggie Hayward; and ten great-grandchildren: Blake, Kate, Briggs, Lily, Georgia, Naomi, Clark, Covey, Wesley, Noah, and one on the way.
Dana is preceded in death by her parents, and siblings: Jay (Yvonne/Joan) Gehring, Gloria (Charles) Moake, and Dixie (Charles) Edwards.
A special thanks to Legacy Assisted Living of Provo and Yarrow Hospice for their loving care of Dana.
Funeral services will be held Saturday, October 16, 2021 at 12:00 pm at Walker Sanderson Funeral Home (646 East 800 North, Orem) with a viewing from 11:00-11:45 am. Interment will be at the Provo City Cemetery.