In Memory
Ethel Marie Carter (Openshaw)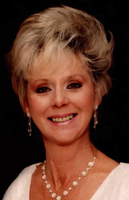 In loving memory of Ethel Marie Carter Openshaw 04/02/1942 – 07/09/2023.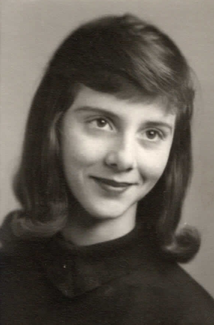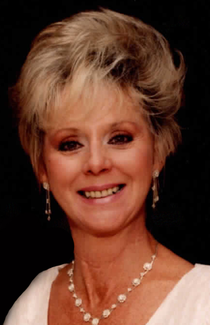 Our precious mother, grandmother, aunt and friend passed away gracefully at home on July 9, 2023 in Boise, ID surrounded by her children. With strength and determination, she fought many successive illnesses through the spring of 2023, but one final brief illness proved to be too much.
Ethel was born in the Cottage Memorial Hospital in Long Beach, California on April 2, 1942, the third and youngest child to Kenneth Warren and Eva Georgia (Johnson) Carter. She was raised by her grandmother, Jane "Jenny" Johnson, in Provo, UT after the untimely passing of her mother Eva in a tragic car accident. After graduating from Provo High School in 1960, she turned her focus to raising a family. She was a quintessential mother of the 1960s, who was known to make pancakes for sleepovers and was affectionately known as "den mother of the neighborhood." As life transitioned her into the 1970s, she took her first "working mother" career position as a 911 emergency dispatch operator for Salt Lake County, where she advanced in that position and brought state-of-the-art telecommunication systems from Tucson, AZ to Salt Lake City.
As a mother, first and foremost, Ethel excelled at propping up her children and supporting them through the many interests and challenges of their lives. She was a loving mother and grandmother who was always there to praise accomplishments, no matter how insignificant they were, to support her children's decisions, regardless of good or bad, and to teach her children the value and meaning of unconditional love. She will be remembered for always being the first to initiate the words, "I love you" to her family members.
Aside from her children and grandchildren, one of the other joys in Ethel's life was her love of animals, specifically Boston Terriers, Rottweilers, and Pugs, of which she owned many over the years. The daily antics of Wolflin, Pudge, Buster, Tuffy, Stella Moon, Mickey, Lola, Layla, Poppy and Blackie filled her days with much laughter and amusement. One of her greatest passions was spending time in her garden, and she definitely grew her share of vegetables and flowers through the years. Her gardening style was less of the precise horticulturist and more of the "sprinkle the wildflower seeds down and see what comes up" style, a carefree approach that embellished many areas of her life.
Ethel was preceded in death by her sweetheart, Michael Von Openshaw, whom she married on October 10, 1991. He passed away on July 26, 2013. She was also preceded in death by her beloved grandson Nickolas Marley Kirkwood, with whom she shared a special bond. She is survived by her children from a previous marriage, son Scott K. Kirkwood of Boise, ID, daughter, Kelly L. Wallace (Steve) of Hooper, and daughter, E. Michelle Jones (Matt) of Portland, OR. Grandchildren Bob Olson of Okinawa, Japan, Luke Olson (Paige) of Preston, ID, Rock Mecham of Hooper, Cade Mecham of Ogden, Carter Jones of Portland, OR and great-granddaughter RaeLynn Wild Olson. She was also loved and survived by her siblings Mary Jane Cloward (Price, Utah), Stephen Carter (BullHead City, AZ), and many nieces and nephews.
Graveside services for Ethel will be held on Saturday, July 22, 2023 at 12:00 p.m. at the Larkin Sunset Lawn Mortuary, 2350 East 1300 South, Salt Lake City, UT, where a visitation will be held on Saturday morning from 10:30 a.m. to 11:30 a.m. prior to the services. For those unable to attend, services will be streamed via Zoom. Please click on the watch services link above, you must be signed in to your Zoom account to view.
Please share a memory of Ethel with the family by clicking on the send a condolence link above.
We would like to express our sincere thanks to Dr. Ginwalla, Dr. Jones and all the caring nurses at St. Alphonsus Regional Medical Center in Boise, ID, as well as First Choice Home Health and Hospice for their kindness, support, expertise and care.